VERDE - Remote Access Sizing Spreadsheet
Product Line: VERDE

VERDE users and customers are familiar with VDI Sizing Spreadsheet. It has become apparent that one is needed specific to the Remote Access function.

You'll find attached to this Knowledge Base Article the aforementioned spreadsheet. Following are instructions for its usage:

***NOTE*** Please be aware that most of the cells are "locked" and should not be changed.
Some notes - please read carefully:
Step 1 - Enter Session Parameters
These are concurrent remote access user connections.
The reason to use groupings is it allows you to separate the type of user based on their expected bandwidth requirements. If all users are doing the same type of work then you can just define one group.
The following are guidelines for selecting the bandwidth usage: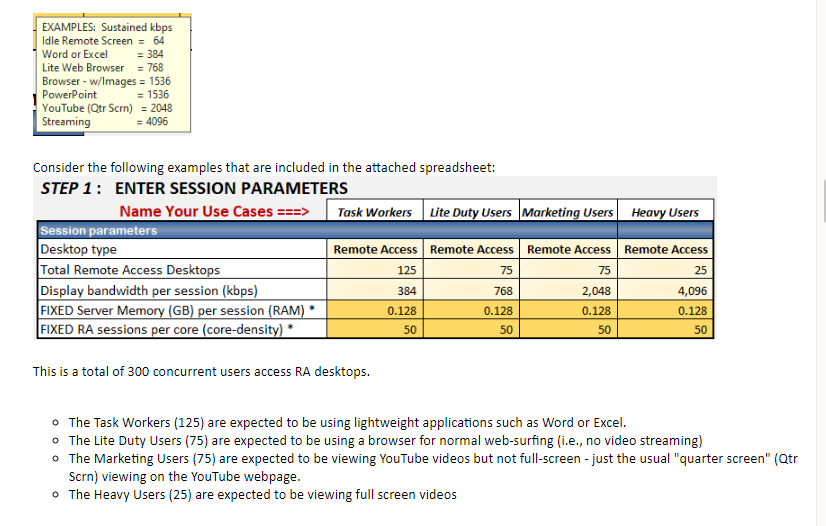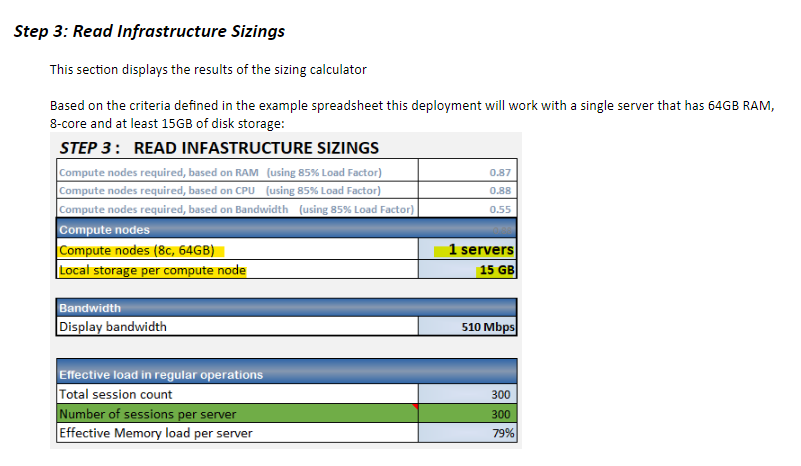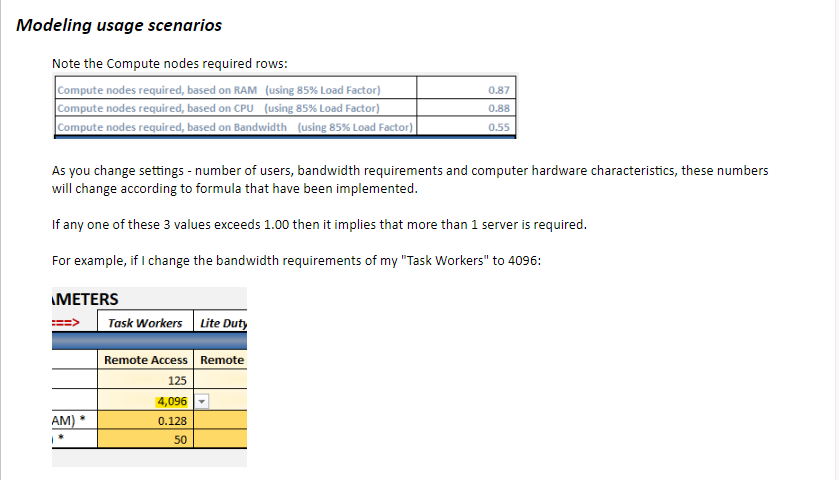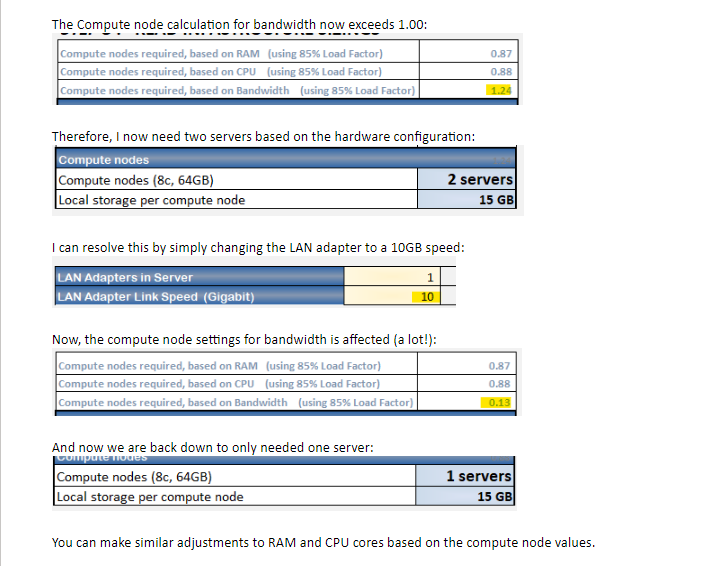 Related Articles

Verde Remote Access Product Questions and Answers

Product Line: VERDE 1) Sizing Question: How many physical PSs can be managed by one CB? Answer: Remote Access feature is an enhancement to the existing VERDE Connection Broker. The only real difference is that the CB will be passing traffic to a ...

Defining and Setting Up a Remote Access Session in VERDE

Product Line: VERDE This article provides a quick step-by-step Remote Access connection running in a current VERDE/VERDEOS environment. Have the following at the ready: The IP Address of the Target PC/Laptop Know the Target PC's user and password ...

VERDE/VERDEOS 8.2.8 New Feature - Remote Access Guest Tools

Product Line: VERDE A new function/feature has been added to VERDE/VERDEOS as of 8.2.8. It is in support of Remote Access. Once the user brings up the VERDE Remote Access client, they can select the option "Register with VERDE Connection Server". ...

VERDE/VERDEOS - Remote Access- Allow USB Redirection Through the Firewall

Product Line: VERDE With the need for users to access Target PC's via VERDE's Remote Access feature; so is the need to be able to access a USB storage device connected to your current/local PC and upload the data to the Remote Accessed Target PC. ...

VERDE Remote Access Licensing The Way It Works

Product Line: VERDE VERDE Remote Access - Setup - We now provide an OVA and VHD virtual appliance to be used to install VERDE to provide a fast and easy way to try the Remote Access feature. However, the other installation methods (RPM and ...