If you have received a license key for LEAF OS Client Connection Licenses (e.g. purchased from an authorized NComputing reseller):

Log in to your NComputing Management Portal Account by going to

www.ncomputing.com

and login using the account used to register your vSpace Pro Enterprise deployment. Click the MANAGEMENT PORTAL button:




Click on the REDEEM LICENSE KEYS option at the bottom of your Management Portal home screen: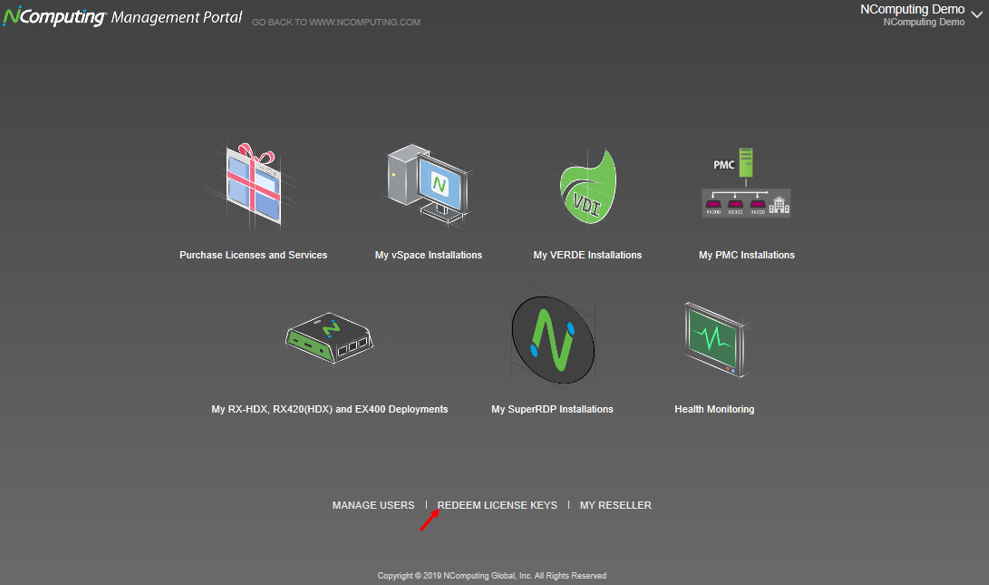 Enter the LEAF OS license key, click REDEEM then click CONFIRM:





Click the ALLOCATE button:




Or, at any time, you can click on My vSpace Installations, My Licenses then ALLOCATE



(Important: You must allocate LEAF OS connection licenses to your vSpace Pro Enterprise Edition vSpace Managers to allow the connections. LEAF OS is supported on vSpace Pro Enterprise Edition version 12.3.0 or higher)


Decide which vSpace Pro Enterprise Edition vSpace Manager should receive the LEAF OS Connection License allocation then click on the "+" button to assign licenses:




Enter the desired number of licenses to assign then click the SAVE button: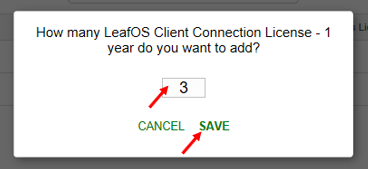 Note: You may need to click the REFRESH button your local vSpace Pro Enterprise Edition vSpace Manager to receive the new LEAF OS Client License allocation.



You are now ready to enjoy using LEAF OS.