How to Configure your USB Device for VERDEOS

Download the Win32DiskImager tool from the following web site:

https://sourceforge.net/projects/win32diskimager/

Download the VERDEOS (.img) software from nComputing site.

Install the Disk Imager tool.

Start it up: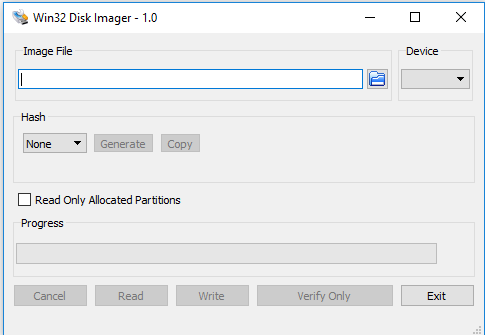 Browse to the location (on your Windows pc) of the VERDEOS img file.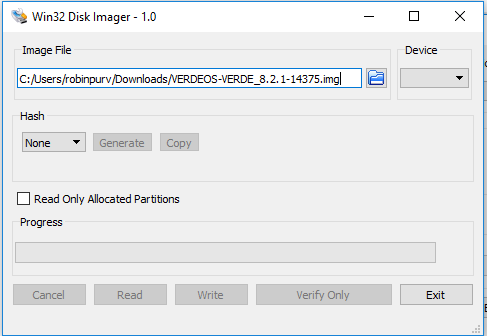 Insert the USB (target) device in your laptop/pc/workstation. The software auto-detects: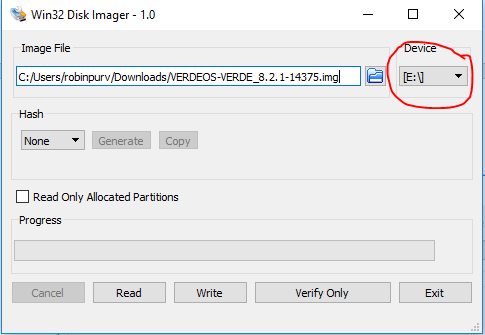 Press the WRITE button. After it's complete, you should see the following: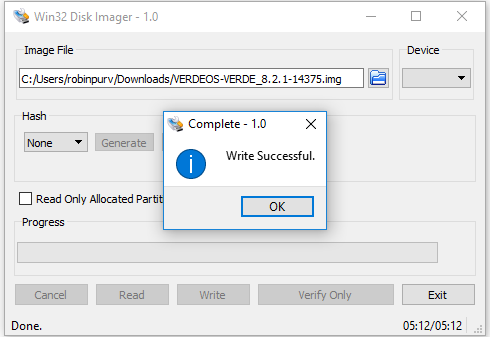 Your USB devices is ready to be used to install VERDEOS on your server.