Please refer to the procedures below:
Customized Chromium browser policy can be uploaded and applied to supported endpoints locally or remotely via PMC Endpoint Manager.
To perform it locally, connect a USB stick (contains the Chromium policy file - see attached sample JSON file) to

LEAFOS or

RX

420(RDP) devices

.
F

rom the device setting -> 'Files' tab

-> Click on '+' to add ->

S

elect

'

import method

'

to 'USB (mass storage device)

and

pick the policy file,

provide

optional comment, and then click '

A

dd' to complete

the process

. Now this file has been uploaded to the device

.

Refer to the screenshot below: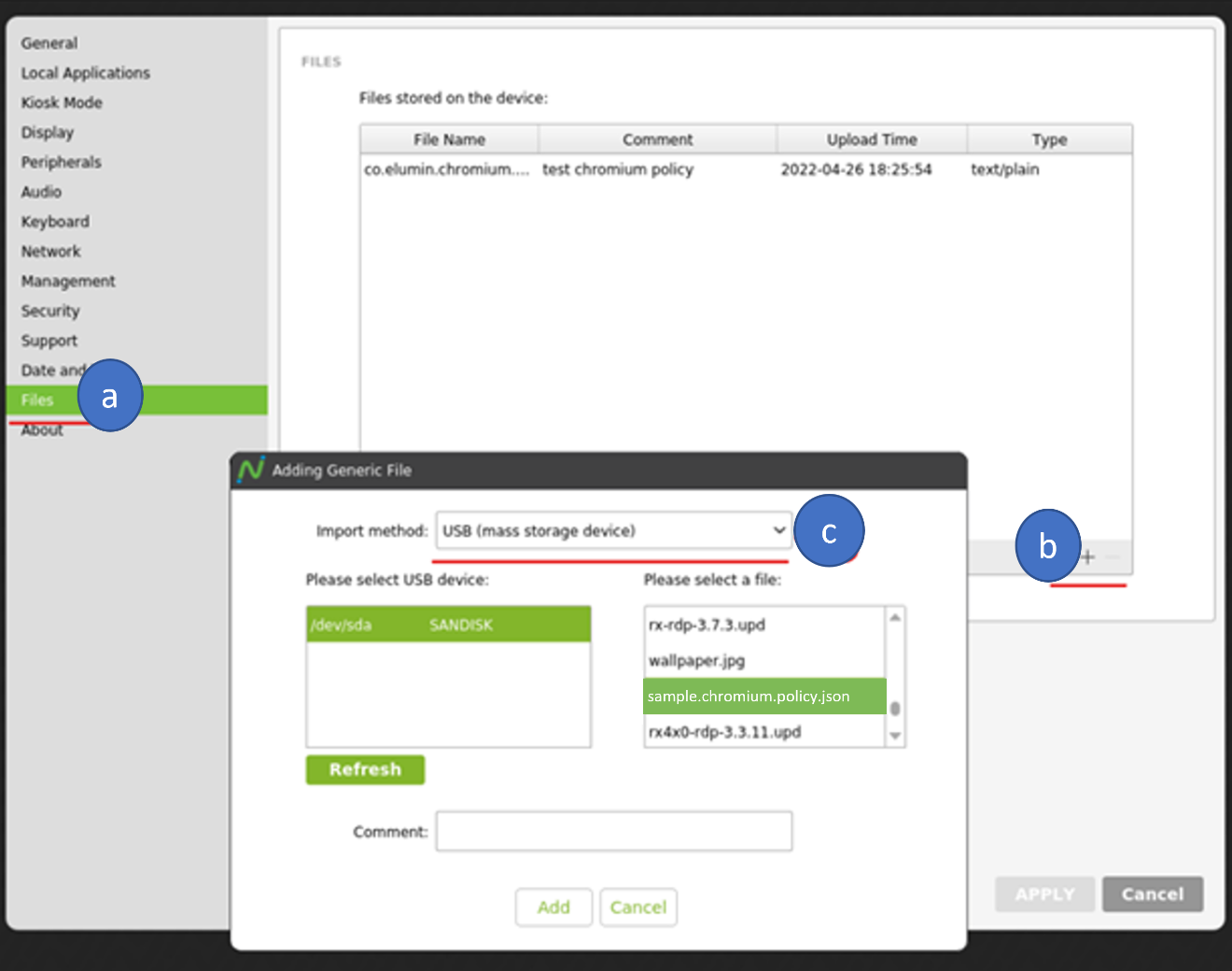 N

avigate to 'Local applications' tab -> select Chromium Browser at the top -> under the new parameter field "Chromium policy customization file", the file you uploaded should be pre-populated as one of the choices. Select that and click on 'Apply' to complete. Then the Chromium

browser

policy will be either 'merged' or 'replaced' appropriately depends on the value in the JSON file.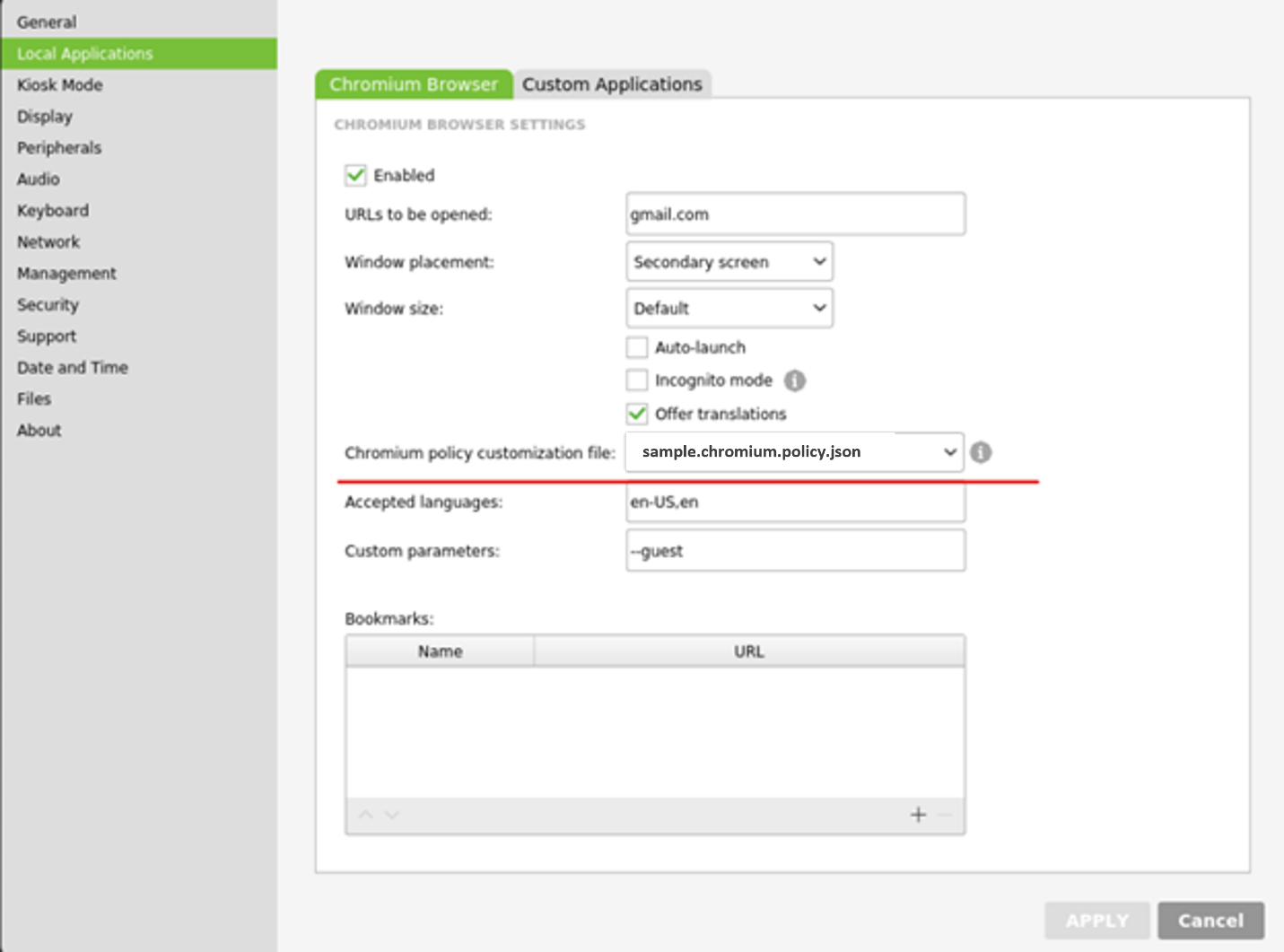 Tips:

Multiple instances of local Chromium browser can be created (e.g. different pre-defined URLs, customized Chromium browser policy, etc). Please refer to this KB article 'Configure multiple instances of local Chromium browser on LEAFOS and RX420(RDP)'.
~~
Example customized Chromium browser policy file:
Note: This file needs to be in JSON format and must contain a JSON object with two properties: "merge" and "replace". Both properties need to be JSON objects containing Chromium policies, which will be merged or will replace corresponding settings from the default Chromium policy.

sample.chromium.policy.json
{
"merge":
{
"URLAllowlist":
[
"yourcompany.com",
"yourcompany.local"
],
"ManagedBookmarks":
[
{ "name":"Mail", "url":"https://mail.yourcompany.com" },
{ "name":"Intranet", "url":"https://intranet.yourcompany.local" }
]
},
"replace":
{ "URLBlocklist": [ "http://*", "https://*" ] }
}