How to Enable SSH in Ubuntu
Product Line VERDE

Some users have a need to SSH into the Ubuntu Guest Image. They will need to CHECKOUT the Gold Image enable the service in the Gold Image and then CHECKIN the Gold Image. To enable the SSH Service: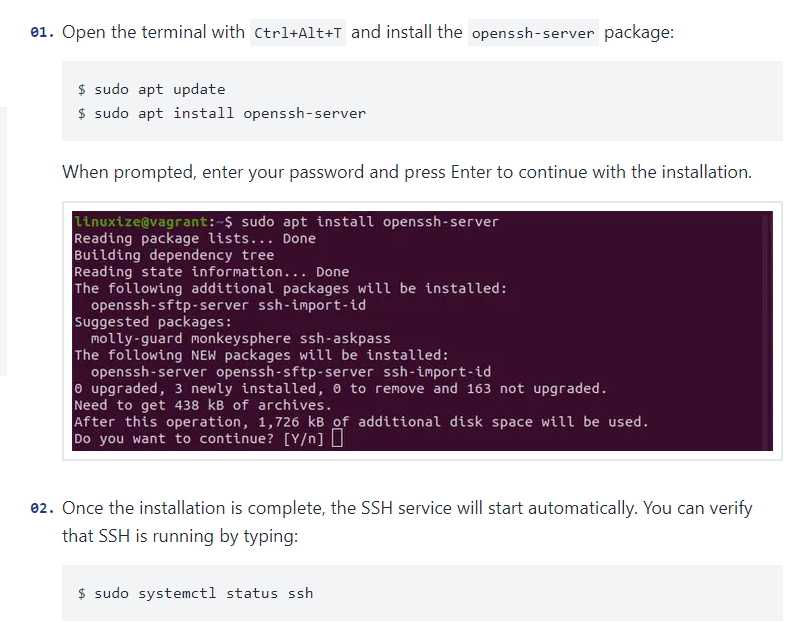 Related Articles

Accessing a Virtual Ubuntu Server via RDP.. Really

Product Line: VERDE You probably didn't think it was possible, but, you can access a Virtual Ubuntu server via RDP. Here's how you have to setup your server: You'll need to access your Virtual Ubuntu server via SSH/Putty: When using the SSH ...

Linux Ubuntu for vSpace Products.

Our new version vSpace 4.0 is available for the Linux platform. Please visit our Download Center. L, M and MX Series: • vSpace is now available for Ubuntu 16.04 LTS / 14.04 LTS. • Supported clients include NComputing L250/L300/L350 thin clients, ...

Issues Installing the 8.2.7 VERDE-Client on an Ubuntu Workstation/Client

Product Line: VERDE There's currently an error when installing the VERDE-Client on an Ubuntu Workstation/Client. To Resolve: You need to download the VERDE-Client to the Ubuntu Workstation Access the Terminal CD to location of the software ( if ...

Linux Ubuntu: vSpace for Legacy Distro 10.04, 12.04

Please know that this document is for reference only and the old builds of our vSpace Products for Linux are no longer supported. The new and current build is also referenced below. This guideline applies to our old version of vSpace for L Series ...

Linux Ubuntu: vSpace Removal

This article applies to the Legacy vSpace for L Series thin clients for Ubuntu 12.04 / 10.04. If you ever need to remove vSpace, you can easily uninstall vSpace through the Ubuntu Software Center. However, a full removal of vSpace can be done by ...