Changing FONT SIZE in VERDE Guest Images
Product Line: VERDE

Users have noticed that Windows no longer allows for modification of Font Size in a "remote session" as displayed in the following screen shot: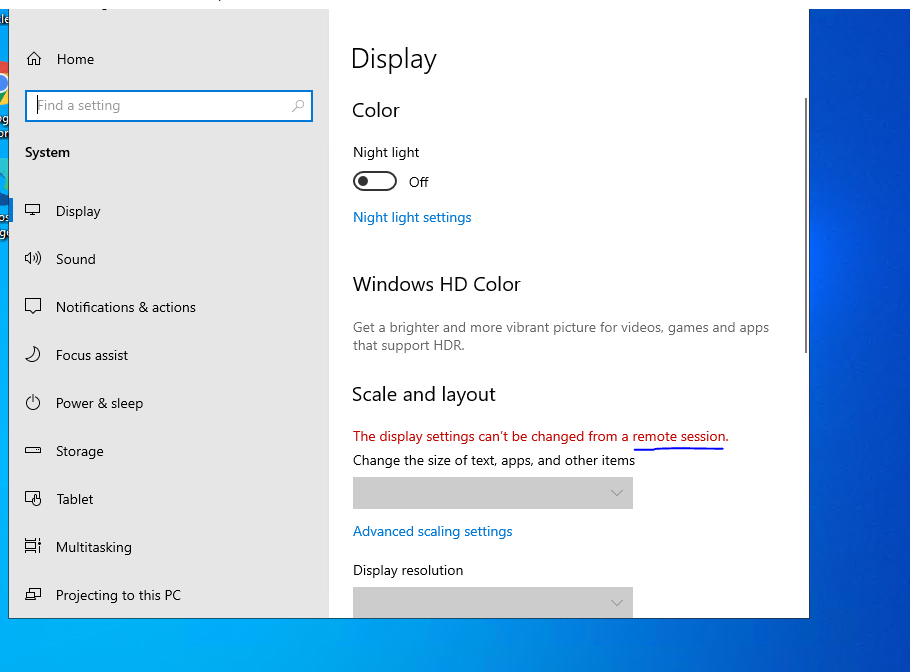 There is a way to work around this restriction. See the following:

Go to START > Settings > Type in the search "
ease of access display"
The following will come up. Slide the bar (denoted by the arrow) to the desired font size.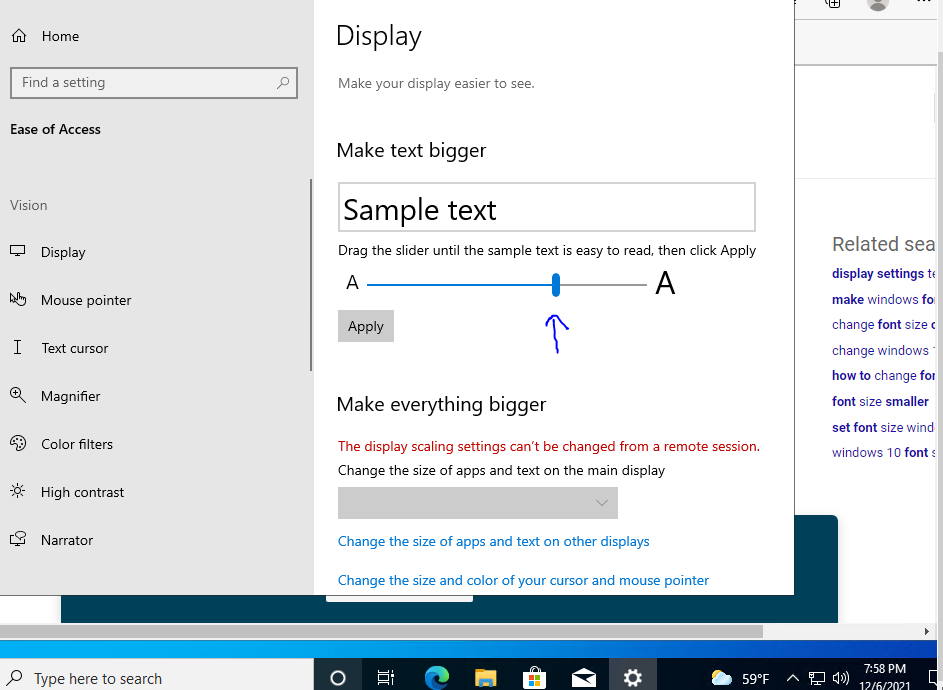 Press APPLY button. This results in the following: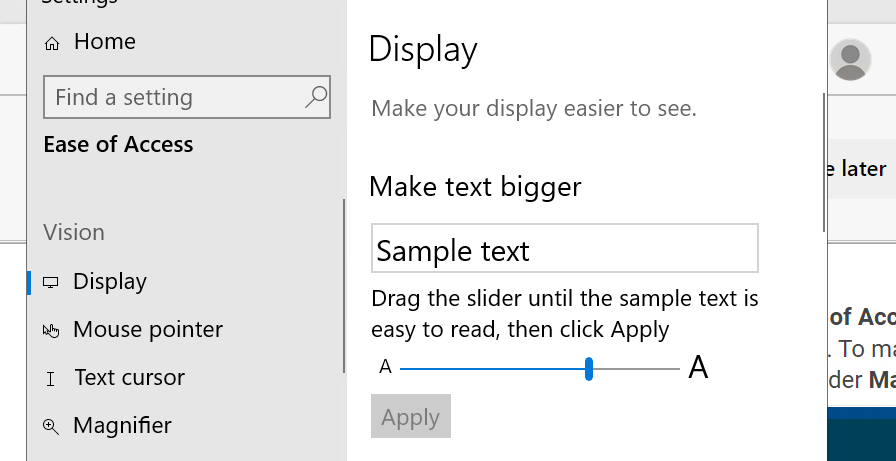 All the displayed icon texts are enlarged. Shutdown the image and bring it back up. The changes are retained.