Issue symptom:
When attempting to authenticate into AVD session, sometimes users may see an error message "RDP file URL formatted incorrectly " which prevents them from accessing their AVD sessions. See screenshot below.
Affected NComputing products include:

LEAF OS firmware version 3.3.5 and earlier
RX420(RDP) and RX-RDP+ firmware version 3.3.5 and earlier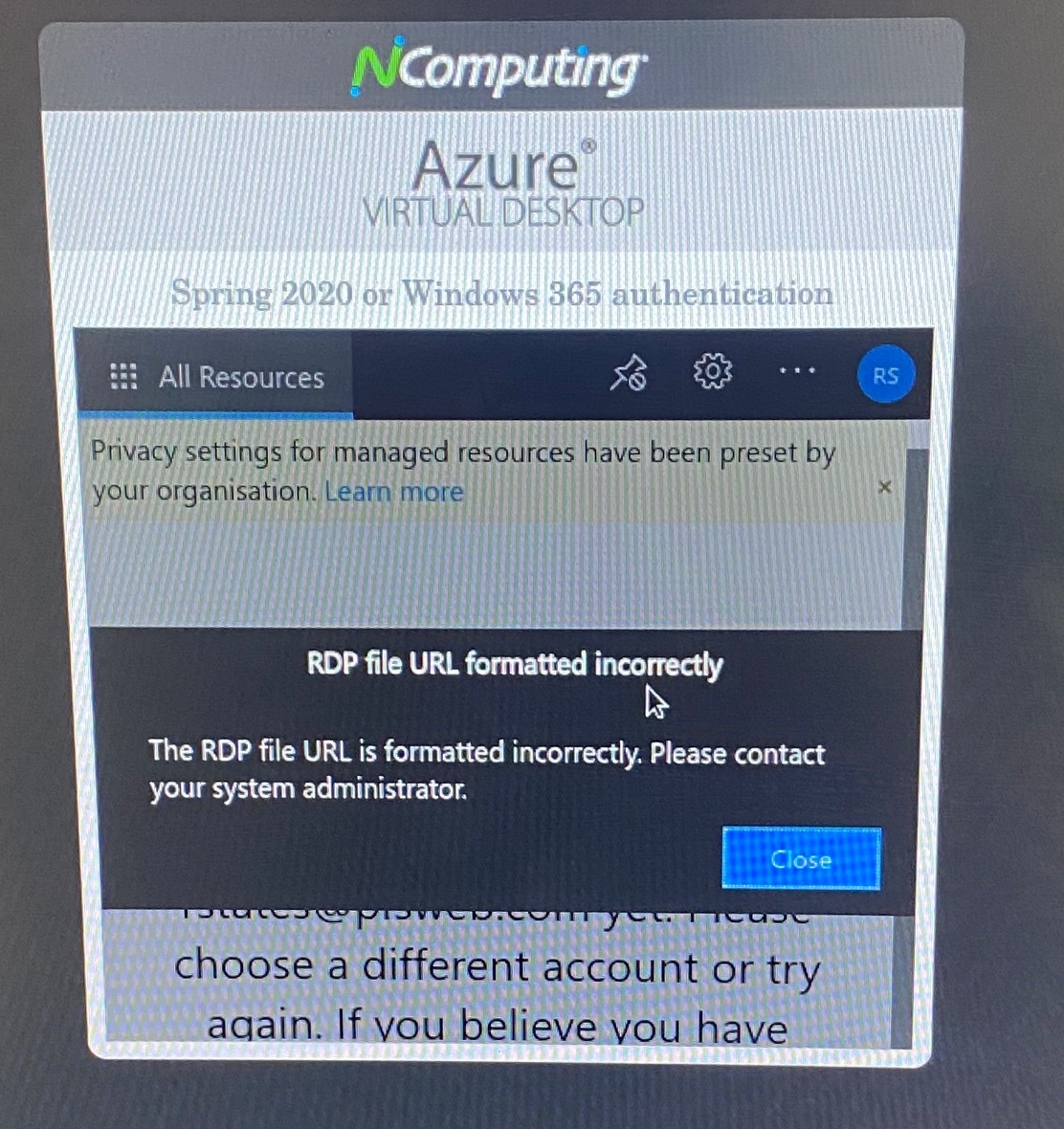 Root cause:
Microsoft recently changed the AVD redirection URL during retrieving of AVD workspaces. This change affected the previous LEAF OS and RX420(RDP)/RX-RDP+ implementation (version 3.3.5 and earlier). NComputing first observed the issue on April 28, 2022, and promptly generated hot fix releases for the affected products.
NComputing provided hot fix releases on May 1, 2022 which addressed the above AVD authentication issue. The hot fix releases include:
LEAF OS (version 3.3.13)
RX420(RDP) and RX-RDP+ thin client (version 3.3.12)

Both images can be downloaded from NComputing Software Download page: https://www.ncomputing.com/support/downloads

How to update firmware:
Firmware can be updated either manually or remotely via PMC Endpoint Manager:
Update manually:
There are several manual firmware update options including from an FTP, web server or connected USB memory stick. From the device's Setup GUI, go to 'Support' tab to select your option.